I love comfy shoes and started my #comfyshoechronicles last month. I mentioned one pair of shoes and said they deserved their own post. In this post, I am going to do a comprehensive post on the shoes that have a cult like following… Tieks.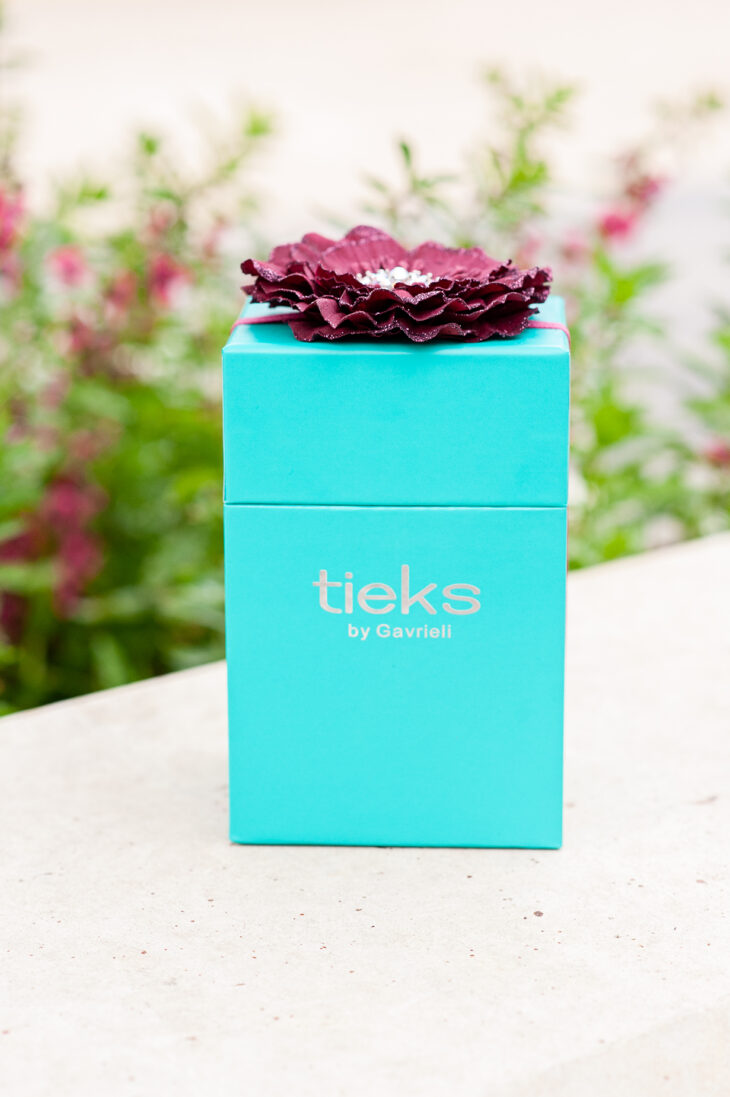 For those of you who are not familiar with Tieks, here is a brief overview. Tieks are the ultimate ballet flats, I say that because they are handmade, flexible, foldable, have a non skid sole, and are described as comfortable. (Cult followers swear by their comfort) I found out about Tieks through Pinterest. When pinning items I loved, I kept seeing flats in my feed with a signature turquoise sole. I finally saw a pair in person and asked the lady wearing them if they were actually comfortable. She said they were.
Now, I am naturally curious, so I went to their website. I was shocked because the cheapest pair of Tieks starts at around $175. So I said to myself…"$175 for ballet flats???" I didn't know how I felt about paying almost $200 for ballet flats. I also saw that Tieks were ONLY available on the Tieks website. So…you cannot try them on in a store. But when I went to YouTube, I found countless women singing the praises of Tieks. I love the simplicity of ballet flats and decided I should review a pair of Tieks for my readers, I am so selfless 🙂 LOL!
What did I decide on?
I selected a pair of Cotton Candy Pink Tieks. I picked them because I love the color, knew instantly I would wear them at sorority events, and felt the patent leather was more durable than other styles, based on my research.
My Honest Review
DISCLOSURE…Tieks are an investment- I have to be honest and say this since I usually post items that are more moderately priced. Tieks however, are an investment. Tieks are not throw away flats, they are meant to be worn and are priced accordingly. Lets face it, $200 for a pair of flats is pricey. HOWEVER, I personally don't believe in buying cheap shoes. I learned the hard way that you do have to pay a little more to get a pair of shoes that are truly comfortable. If you are interested in purchasing a pair of Tieks, I suggest starting with a color that you know will work for you and that you will wear often, which will justify the higher price point.
Now that we have discussed the price…lets discuss the features of the shoe and brand.
Tieks mold to your feet- Tieks are handmade, the way many QUALITY leather goods are. With that being said, when worn over time, they do mold to your feet. I watched multiple YouTube videos and read other blogs to figure out what pair I wanted. I had to wear socks for a few days so my pair would stretch, this is also probably due to the fact that I purchased a patent shoe. I was worried I picked the wrong size, but Tieks has an AMAZING customer service department that helped me decide on the right size and I am happy with the size I decided on. The flexibility of the shoe means that it is foldable and can slide into a purse or bag with ease.
Tieks DO NOT come in half sizes- Part of the reason I was concerned about the shoe size is because I usually wear a 7.5. Tieks however, do not come in half sizes. They are only sold in whole sizes. I saw alot of reviews and decided on a size 7. However, because Tieks are not sold in stores, they are very generous and let you try out two different sizes if needed, so you can be happy with your investment.
Their customer service is amazing- When I was trying to decide on the right size of Tieks to purchase, I sent them photos, via email, of me wearing two different sizes and they were happy to assist me. The feedback helped me select the right pair for me. I have never experienced that level of customer service with an online purchase. I could also tell that Tieks employees believe in their product and stand by the quality. They have FREE shipping and FREE returns, again because they are not sold in stores and want to make the buying process as easy as possible for you.
The packaging- Now you wouldn't think packaging is a big deal, especially for shoes, BUT Tieks are packaged in a lovely box with a free shoe bag and a pretty flower on top. Each shoe comes with a different flower and Tieks collectors keep them all.
Tieks come in a variety of colors and patterns- I love that Tieks come in over 60 prints, patterns, and colors. I picked pink because I loved the pretty color but I also found that I loved other colors and designs. There is literally a pair of Tieks for any occasion.
Oprah Loves them- Tieks were featured in O List in Oprah Magazine. Enough said. Additionally, there are numerous reviews of Tieks and there are people who own Tieks in almost EVERY color. People who love Tieks really LOVE THEM.
Downside: I wish Tieks had more arch support however, their flexibility will allow you to place a arch insert inside. Despite this, I will agree that they are comfortable. I also know that the price may be too high for some and that is completely understandable.
I do think that if bought in the right color, Tieks are a faithful flat that will last for years. Many of the reviews I read or watched on YouTube confirmed that Tieks last for years especially if they are cared for properly. If you are on the fence, try them out to see if you like them.
I hope you enjoyed my review of Tieks, the ultimate ballet flat!