Is it too late to say Happy New Year?! This is my first official blog post of the New Year so I want to say Happy New Year to you!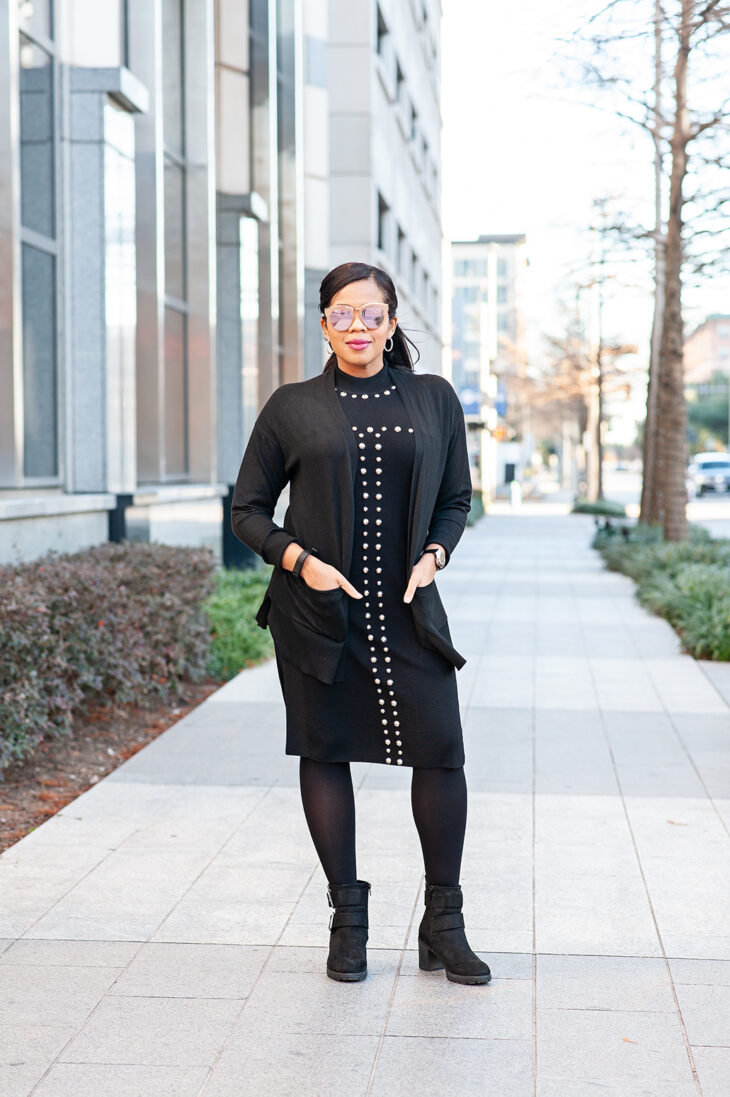 The beginning of any year can be busy. Time is spent recovering, cleaning up after the holidays, and getting into a set routine. Often we are adopting or changing our daily habits to accommodate resolutions or goals, which make the beginning of the year a time for adjustment. I personally have been working, managing deadlines, and thinking about a milestone birthday that I have this year… 🙂
Every year of life is a GIFT, and I am considering throwing a birthday party to celebrate this one life that God has blessed me with. I am VERY detail-oriented so if I throw a party I want the decor, invitations, and location to reflect my personal wishes and overall aesthetic. I also firmly believe that a fabulous invitation sets the tone for your party. Recently, I connected with Basic Invite, an online company that provides custom invitations.
Initially, I was skeptical because I have seen invitations made online and the quality is not always in alignment with what the person ordering wanted. However, Basic Invite provides a host of options for customization. I played around with the options and ordered several samples so I could see what my invites might look like. I was in LOVE with my samples and have pictured them below.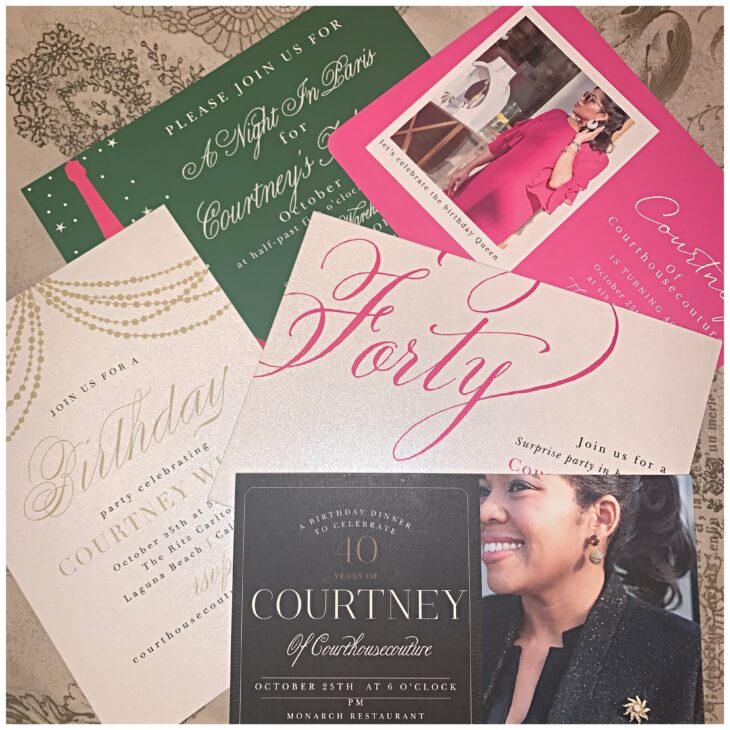 The samples EXCEEDED my expectations in terms of overall quality. The paper, colors, and consistency with what I saw digitally were simply beautiful. Here are some of the reasons that I loved Basic Invite:
Almost Unlimited Colors- Basic Invite is one of the few websites that allows customers almost unlimited color options, they have 180 colors to choose from. I loved that the pink invitation, pictured above, matches the dress I have on perfectly! I also loved that the colors online look exactly like the printed invitation.
Custom Samples- Basic Invite is one of the few websites that allows customers to order a printed sample of their actual invitation before they place their final order. I customized invites to my liking and was able to see and feel the differences between the paper. The excitement of receiving my samples makes me excited about my birthday!
Over 40 Different Colors of Envelopes- Basic Invite has over 40 different envelope colors to choose from. I love that I can customize my envelope color to match my invites and match the theme for my party.
Address Capturing Service- Basic Invite offers an address capturing service that allows customers to share a link on Facebook, Twitter, Instagram, or any other social media to request their friends and family's addresses. It is difficult to keep up with addresses and Basic Invite makes the process of obtaining addresses easy!
Foil- Foil cards are available in gold, silver, and rose gold. Customers can choose flat or raised foil on all of Basic Invite's foil designs. I didn't try foil with my invitation samples but fell in love with the various paper options. The premium shimmer and luxe velvet are amazing!
AND…just in case you want to use Basic Invite, Right now Basic Invite is offering 15% off with coupon code: 15FF51 until the end of the month.
Here are some direct links to assist you with party planning:
children's birthday invitations