I have been busy and haven't had time to blog, but I'm back!
In the past Month I went to New Orleans, countless events, and attended two weddings. I enjoy sharing life experiences with others and I love all of the outfit changes that come with it! So here is a brief overview of what I have been up to…
The first major event I had was my Sorority Regional Conference in New Orleans, Louisiana. I love New Orleans, such a fun city, and I love hanging out with my sorority sisters. For new readers who may not know, I am a member of Alpha Kappa Alpha Sorority, Inc.
My Sorority has regional conferences every year and this year the South Central Regional conference was in New Orleans. I was so excited to go to New Orleans because I love beignets, pralines, seafood, and cajun spices. The conference was fun and I enjoyed the fellowship with my sisters. Alpha Kappa Alpha Sorority, Inc. is supporting Historically Black Colleges and Universities through the HBCU for life initiative, and at our conference Welcome event, we were asked to wear HBCU shirts. Check out the photo of me below repping my HBCU, Thurgood Marshall School of Law: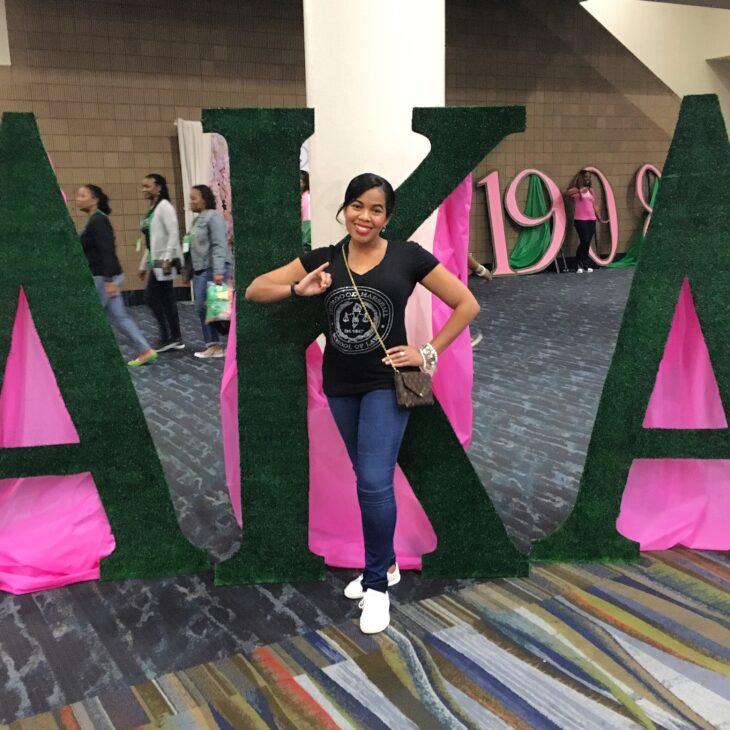 Here is a Shopable link to this fun outfit and a Pink and Green HBCU shirt:
After my sorority Conference, I was able to attend two weddings. I was extremely happy for both of my friends and so thankful they wanted me to witness their special day. Wedding attire is fun but sometimes it can be difficult to decide on an outfit. Here are a few shopable options, in a variety of sizes, to help you prepare for any upcoming weddings you may have this year:
This past week, I attended the Annie's List luncheon in Houston. Annie's List is an organization that supports Progressive female candidates in Texas. The 2019 Luncheon speaker was the amazing Stacey Abrams, who reached national acclaim after her historic run for Governor of Georgia. I loved being surrounded by intelligent, energetic, and politically active women. And I enjoyed hearing from Stacey Abrams who encouraged us to Educate, Activate, and Agitate. Here is a lovely photo of some of the amazing women who attended the 2019 Annie's List Luncheon with me: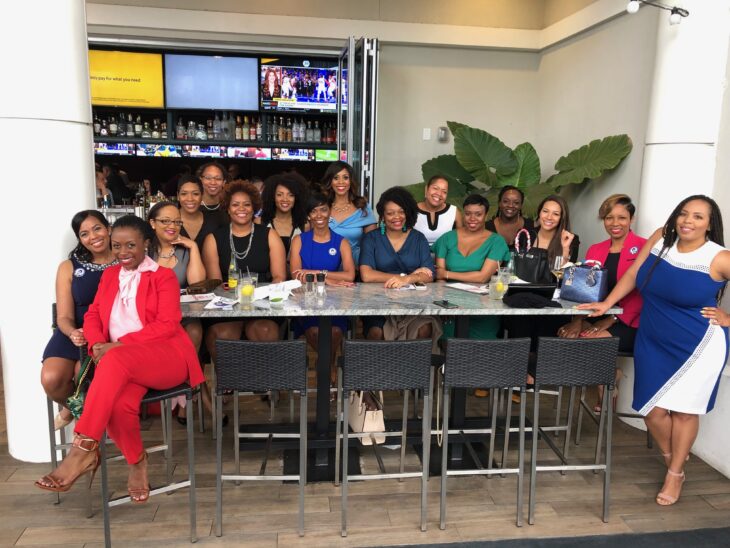 My luncheon outfit was a classic navy sheath dress with pearl embellishment. Here is a link to my dress as well as a similar option with sleeves:
I have another wedding this month in the Bahamas and I plan on sharing outfit options for a destination wedding!