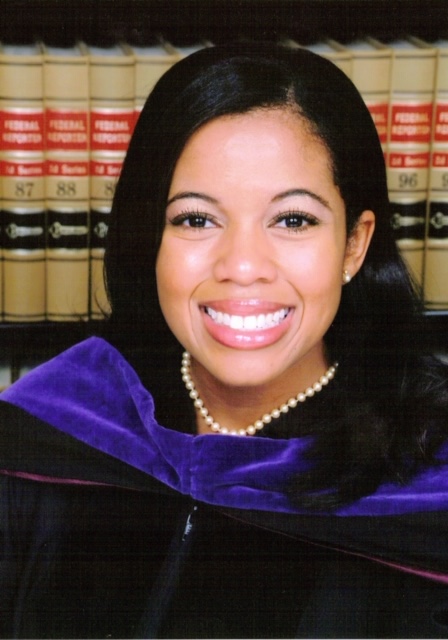 This is the last portion of my law school journey where I discuss my 3L year! If you have read Part one and Part two, Thank you! (I have provided links in case you haven't 🙂 ) Before I discuss my 3L year, I have to discuss the summer BEFORE 3L year. One of the main goals I had during my second year was to find an internship in Washington D.C., and I spent the majority of my 2L year networking so I could work there. During my 2L year, I volunteered at the National Pre-Black Law Conference. I met an amazing attorney who asked me and my classmate what we were doing for the summer.
Part of the reason I encourage volunteering and networking when I meet current law students, is that it provides opportunity. I met students who became great friends by volunteering and I met other individuals who were eager to help me, because of my willingness to serve. I had no idea that I would be blessed by this meeting (Thank you Heather!) and would end up applying for a legal internship with the House Committee on Education and Labor. This internship was the highlight of my summer and I was able to live in D.C. during the summer of 2008. I was so happy to be in the center of politics right before the November Presidential election.
I met amazing people in D.C., learned a lot over the course of the summer, and I will never ever forget my experience. I started the third year of law school with an amazing level of hope and expectation, because of my summer in D.C. and I won't deny that the 3rd Year was my favorite year. I participated in the Criminal Law Legal Clinic and the Innocence Project. During the Criminal law legal clinic, I was able to prepare for two trials and went to court on a regular basis. I gained confidence in the courtroom and valuable negotiation skills. I had the opportunity to read letters from incarcerated individuals who shared their story and their innocence.
I had a busy 3L year, here is a listing of the activities I was involved in: I was Vice President of the Black Law Student Association, in student ambassadors, I joined Inns of Court, I joined Phi Alpha Delta legal fraternity my second year and was active my third year, I was involved in student government, I went to the Congressional Black Caucus Weekend, I completed my mediation certification and began doing volunteer meditations during my 3L year, and I was busy with my classes. I also managed to get all A's and one A minus during the first semester of my 3 L year. 🙂 I was focused on my goals and excited about the future.
During the third year, I registered for and took the professional responsibility exam. Yes, I said there is another exam you need to become an attorney. A passing MPRE score is required in all states except Maryland and Wisconsin. I recommend reviewing previous exam questions and taking the test in the first semester of your 3L year. By studying at your own pace and taking the exam during the first semester of your 3L year, you give yourself room to focus on preparing for the bar and prioritizing your job search, if you do not have a job, during the second semester. Additionally, if you do not get a passing score the first time, you have the second semester to retake the professional responsibility exam.
My biggest complaint about the third year, is that it is way too short. If you aren't focused, the year will pass by and you wouldn't be prepared for the graduation or bar study. While I think the third year of law school provides a great opportunity to have fun it should be balanced with preparation. Here are some tips for the third year of law school:
Study for the MPRE- You have to study and prepare for the MPRE, and the best way to prepare is to review old exam questions. The exam can be tricky because many of the answers seem correct, but it is an exam that you can pass with proper preparation. There are free sample test questions and study aids you can pay for on the National Conference of Bar Examiners website.
Continue to build your network- Take advantage of networking opportunities by building your connections with peers and other individuals. Once you need a relationship, it is too late to build one.
Think about and prepare for bar preparation costs- It costs money to prepare for the bar and depending on where you live, there are various bar study programs you can choose from. Research options for bar prep and prepare for the costs well in advance. The last thing you want to do is to feel stressed out preparing for the Bar exam.
Study and make sure to still focus on grades- While it is tempting to relax, it is wise to continue to study and finish strong.
Apply for jobs- Despite what is seen on TV most law school graduates do not work at huge firms. If you do not have a job after graduation consider internships and contract work during the period between the end of bar study and receiving your bar results. Continue to apply for jobs during 3L year. (This is another reason why it is why to pay attention to your grades.)
Take advantage of legal clinics- Legal clinics provide great hands on experience that helps students adjust to life as an attorney. I ended up starting my own firm after passing the bar and the confidence I gained in the criminal law clinic, gave me the courage to do open my own firm.
Prepare mentally, emotionally, and financially for life during bar preparation and post bar exam.- Because the third year passes by quickly, it is easy to ignore the reality that law school will end. Its much easier to think about the reality of life post bar exam while you are in law school. Bar study loans are available, but they are PRIVATE loans so proceed with caution. Talk with alumni from your school to see if anyone is offering paid internships.
Be open to opportunities- You may want to try an alternative legal career, and nothing is wrong with that path. Stay open and learn as much as you can about all of the options available to someone with a JD. Having a law degree affords you with the unique ability to review information and provide a helpful analysis. Be open, if you are unsure on what you want to do post graduation.
Enjoy the ride- The 3L year does signal the end of law school. If you have gotten to your third year, you are almost an attorney. Enjoy the relationships you have built and the experiences you have gained and prepare for graduation.